Sometimes a small issue can become a much larger problem that ultimately results in major setbacks for businesses that rely on computer networks and systems for their success. Something as tiny as a corrupt file or simple hard drive failure can lead to lost sales, customers, and clients. Common human errors, such as the accidental deletion of files and folders, can also result in serious losses. It is important to do everything that you can to be prepared for any eventuality and have a plan in place to recover from minor or major disaster.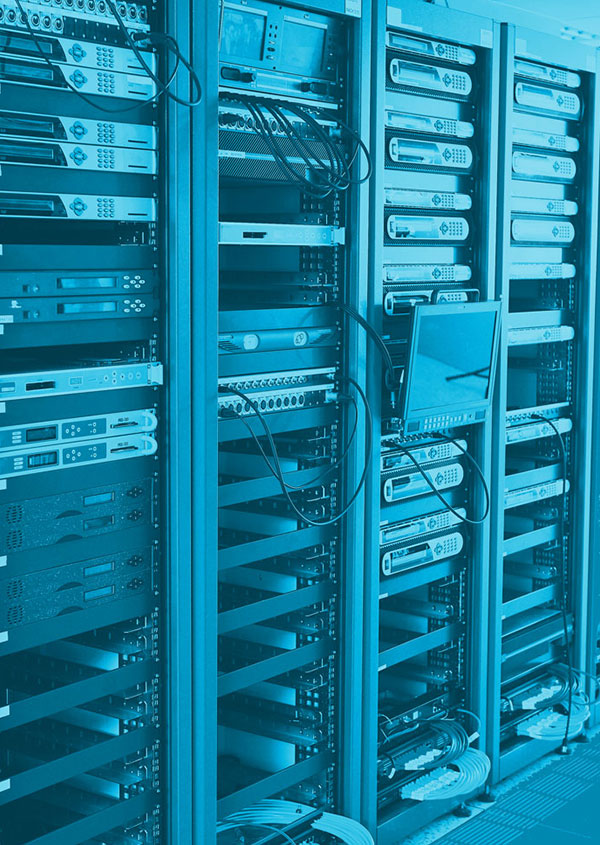 Common scenarios that can spell trouble for today's businesses
Stolen laptops or other mobile devices
File corruption that includes customer/protected data or essential accounting files
Employees checking personal email or clicking on encrypted links
In addition to these little, yet disastrous scenarios, there are also major situations that can occur in an organization that could also be seriously damaging. Fires, floods, electrical storms, severe weather, theft, malicious attacks, and ransomware can be crippling to a business that is not prepared. It is important to have a comprehensive data backup strategy in place for your business, as well as a professional IT disaster recovery plan. AllSector Technology can help you to prepare for any eventuality to ensure the continued success of your business and lower your overall exposure and risk factor.
No two organizations are alike. From the systems that are used to the type of industry that you service, it's important to find a professional IT company that has the ability to develop a custom strategy for data backup and recovery. Everything from the type of data that you store and the security requirements for your business can affect the type of strategy that will be recommended. Make sure to work closely with your representative at AllSector Technology to develop a strategy that will address all of your unique needs and requirements.
Identify Essential Data
The first thing that needs to be done is to identify the data that needs to be backed up on a daily basis for proper protection. While it would be ideal to backup all of the data in your network each and every day, some businesses only elect to backup the most critical or essential data in this manner. Non-essential data can be backed up on a weekly or monthly basis, according to your needs.
Choose Backup Techniques
When it comes to selecting the techniques that will be used to backup your data, it is important to match the best options according to your specific needs. There are several choices available to today's businesses, including incremental, differential, continuous and system image backups. Some choose to layer in two or more options, as a means of creating a more comprehensive and complex backup solution, depending on the security demands of the business itself.
Secure Storage
The next step is to determine where you will store the backup files for safe keeping. Industry experts recommend that one copy should be kept on-site in case of minor data incidents, while another should be kept off-site in the event of a disaster that destroys the on-site copy. It is important to keep in mind that some industries have regulations imposed upon them by government entities regarding the storage of data. This can greatly affect the choices made for the development of storage solutions for your business.
Backup File Testing
It is important to make sure that you test your backup files regularly to determine their value and validity. You don't want to wait until you are in the middle of disaster recovery just to find out that your backup files were corrupt or not functional due to another issue. Regular testing of your backup files should be done and complete tests that provide a full restoration of data should be done as well to determine just how well the process will work. Ask your technician about other methods used to validate backup files as well.
IT Disaster Recovery Planning
While establishing a backup strategy is an important part of IT disaster recovery, there's much more to the process than that. It is important to consider every aspect of disaster recovery and the work that might need to be done to fully recover. Understanding how it will be done, why it needs to be done, and how quickly it all needs to happen to prevent further loss of business, sales, and customers is vital to the success of your business.
The Key Components
When you make plans for other emergencies, such as creating a plan of escape in the event of a fire at your office building, you create a roadmap for you and your staff to follow that will safely lead everyone outdoors. When it comes to creating an effective plan for IT disaster recovery, you will be creating a similar guide that will encompass every area of your system, including the hardware, software, data backup, and connectivity. It is important to figure out what will need to be done ahead of time so you can be prepared for any type of disaster, including all of the actions that will be required in the aftermath.
One way to do this is to create a comprehensive data sheet that includes details about all of the software and hardware that your company uses on a daily basis. AllSector Technology will work with you to structure a plan that will provide you with copies of your entire operating system software, essential applications, and backup data to get you back up-and-running without delay. Having information on all of the hardware, peripherals, and connectivity that you rely on for your network, will also be extremely helpful to get everything back on track as quickly as possible. Disaster recovery plans should also include information on who will be responsible for the work that needs to be done, as well as the order in which it needs to be restored to provide the maximum benefit.
Continuity is Key
Studies reveal that more than 50 percent of businesses that lose their data will be shuttered within six months or less. It is important to design an IT disaster recovery plan that helps you to meet the recovery time objective (RTO) and recovery point objective (RPO), as outlined in your business continuity plan. AllSector Technology specializes in this type of innovative technology solution, helping our clients to protect their businesses following a disaster situation.
Our team can assist in other ways, such as providing testing for the established IT disaster recovery plan on a regular basis. Similar to a fire drill, it is important to make sure that the plan works as it was designed to work. We have the knowledge, experience, and credentials to provide an evaluation of each component within the established plan to reduce downtime. All of the services provided by AllSector Technology are designed to help you to be prepared for any eventuality so you can get back on track without missing a beat.
Developing a plan for recovery can be overwhelming, especially if you have a large network or have never had to do this before. Our team of technology experts will work with you every step of the way to ensure every crucial area of your system is properly addressed. AllSector Technology starts by asking critical questions about your system and office network. We will provide you with a range of options that are selected according to your unique needs. Every plan that we create will take into consideration every aspect of your network, including your essential data, computer systems, processes, the industry that you work in, and any regulations or constraints that need to be applied accordingly.
It is important that you do not leave your business exposed to potential risks associated with today's technology driven industry. Contact the team at AllSector Technology and learn about all the ways that we can provide you.